WINe-WINe!
Whether you are sheltering in place, social distancing, in self-isolation or out in the world working in an essential service right now, a glass of wine (or two!) on occasion may make the time pass more enjoyably (please drink responsibly).
At the same time, our wine partners have lost restaurant sales and have closed tasting rooms temporarily. They would really appreciate your support. Many have special offers for Wine Club members.
Sounds like a win-win to us. The list of partners and offers is below. Please contact the partners directly, but do let us know what you've ordered and even what you served it with when you drink it, by commenting on our Facebook page or Instagram. Even isolated we can share in each other's experiences.
Customer Appreciation Week – $20 OFF  Site Wide Sale!
Vintage Trade, March 31, 2021
EASTER Mixed Cases + Wine Enthusiast 2020 WINEMAKER of the Year
The long weekend is quickly approaching, are you stocked up?  Save yourself the trip to the LCBO and get delivered to your front doorstep… posted March 31, 2021
Malbec, and Season Sampler
Trajectory Beverages, March 31, 2021
**Every purchase of the Seasons Sampler will be entered into our draw for the Easter Giveaway!
**Free shipping on all orders over $50.00
Pre-Release Red Tractor 2019 Cabernet Merlot
Creekside Estate Winery, Feb 4, 2021
Complex, elegant nose. Red and black fruit, earthy notes, and wood spice aromas get your mouth watering. Pleasing, rounded structure and moderate tannins seal the deal. Bone dry. Honest and straight forward, but not simple!
45 Cases Available ONLY $99 (6 bottles)
Log-in and apply coupon code: HOMETIME Buy Now
2019 CABERNET MERLOT
Harvested from 3 vineyards In Niagara-on-the-Lake in October and November 2019, vinified and aged In separate small lots and then blended after 12 months in barrel.
2019 was a cooler vintage, resulting in an elegant wine with good acid structure. Dry 3.5 g/L
$99.00 per 6 bottles
SHOP ONLINE NOW →Buy Now
Red Tractor wines are 100% vegan-friendly.
Mixed-Case Spotlight: 2 of our best yet!
Lifford Wine and Spirits, Jan 29, 2021
Lifford is constantly adding exciting new mixed cases. These are a great way to sample a range of wines from their portfolio, try new things, and land on some favourites.
Two cases from this week's lineup warrant a little extra attention. These are among their best yet, and include bottles that they regularly reach for at home.
Subscribe to Lifford offers from the Lifford website.
LCBO top value under $20
Perfect for weekend sipping, look for these popular red, white and sparkling wines from around the world at the LCBO — each priced at under $20!
New Years Eve from Medovino
Medovino, Dec 29, 2020
Hunkered down with nowhere to go? Don't venture to the LCBO when we can deliver to your front door this holiday season…
As I love describing wine as a lifestyle, I've curated a mixed case to get you from AM to PM:
Morning Brunch: Champagne and/or Mimosas
Indoor activities: Euchre, Canasta, Cribbage, Jenga, board games, Lego, baking
Outdoor: fire pit, hot tub, skating, après hike/snowshoe/cross-country skiing
Celebrations : birthdays, anniversaries, New Year's Eve and the World Jr Hockey tournament!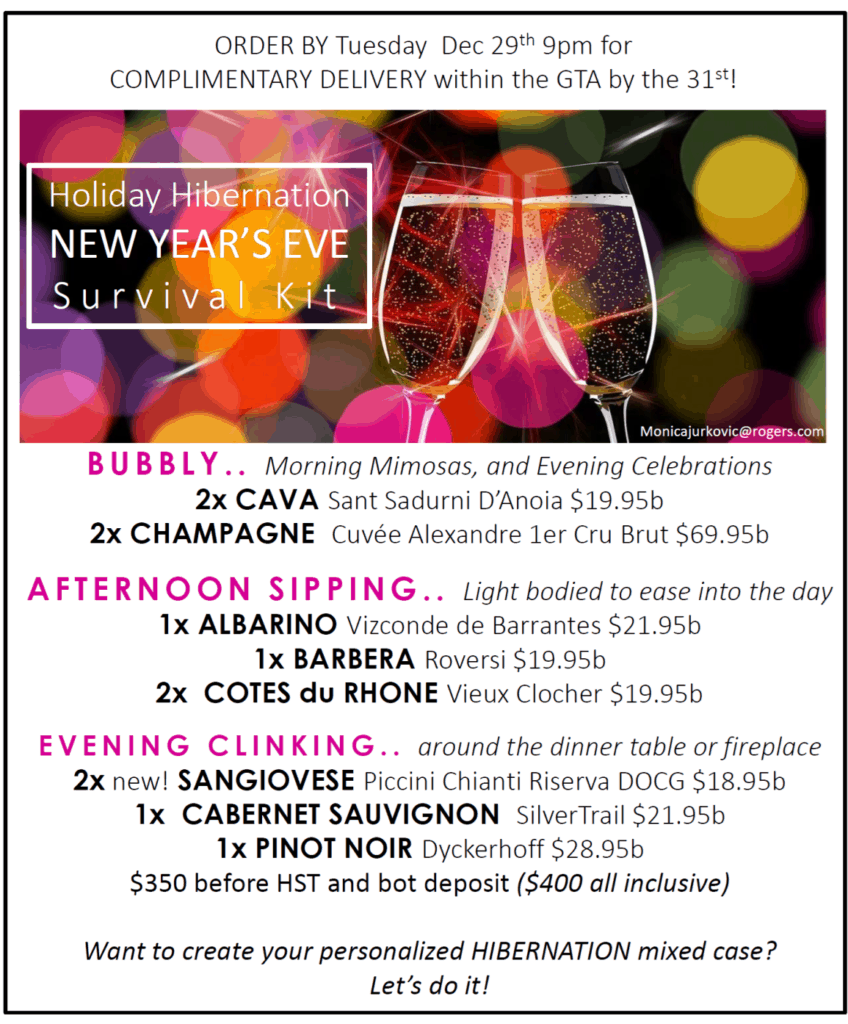 Need more than 1cs delivered? We can accommodate that request too as it's going to be a long January…
To place an order, please contact your sales representative or email orders@medovino.com Customer Service: 437.230.3111 Email: office@medovino.com
PRICES LISTED ARE PER BOTTLE AND DO NOT INCLUDE HST OR BOTTLE DEPOSIT Products are sold by the case only.
New Christmas items & sales from Trajectory Beverages
Trajectory Beverages, Dec 20, 2020
Free contactless delivery as always. Great value with local award winning wines.
For our boxed and bagged wine lovers, we have our new eco-friendly 3L 20 Bees pouches. Cab-Merlot and Pinot Grigio are available for $37.95.
Bulletin Place Shiraz is now $9.95 down from $14.95 as we do a vintage clear out.
We have a new Tempranillo from Spain, Vina Albali perfect for the wine lover in the family.
For our Vodka soda lovers, I highly recommend our Hounds Black Vodka sodas. Locally crafted premium product, comes in cases of 24 cans.
Contact Trajectory for their price list and delivery.
Great Promotion on the 2016 Umberto Cesari Liano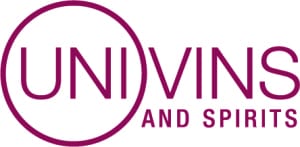 Univins, Nov 29, 2020
We currently have the 2016 Umberto Cesari Liano on promotion again, when 3 cases or more are purchased receive $100.00 off per case, regularly $335.40, now $235.40.
That's a significant savings down to $19.95/bottle when it normally sells for $27.95/bottle.
Please contact Teresa to order. We need to order a minimum of 1 case (not 5) to benefit from this promotion.
The Dean's List

Perigon, Nov 29, 2020
"We are all thinking about how different the Holidays will be this year and wondering what hosting will be possible? All the more important that we find time to relax, share safely distanced moments with friends and family and reflect on the year that 2020 has been. Appreciating all the important people in our lives has been an on-going theme and long may it continue…
Today the Dean's list features a great mixed case of wine that offers a solution to most meals, moods and occasions. We also have a limited-time sale on a fantastic Amarone that you will not want to miss. Lastly, I have included some tips about decanting wine for you to test out over the holiday season.
Decanting wine requires a little bit of foresight and / or patience, but give it a try and see what you think, I look forward to hearing about your discovery of a new way to enjoy wine!"
View details about this offer and more on the Perigon website
Get 'em before they're gone! Almost Sold Out — Stock Up & Save

Kacaba, Nov 1, 2020
These fan favourites are almost gone, buy now and stock up for the upcoming months
2017 Jennifer's Pinot Gris – $18.15 NOW $15.15
2018 Rebecca Rosé – $18.15 NOW $15.15
2017 Fumé Blanc – $30.15 NOW $27.15
Still Offering Free Shipping!
Mix & Match of 6 or more bottles.
Use promo code: FREESHIP6
Save $36 per case on the 2018 Cabernet Merlot from Creekside

Creekside, October 12, 2020
2018 Cabernet Merlot Low Sugar I Best Value
Harvested from several premium vineyards across the Niagara Peninsula. Immediately crushed to tank for a 4 day cold soak before inoculating with yeast. Fermented at warm temperatures in tank and then aged in barrels for 12 months.
ONLY $12.95 per bottle
Enter coupon code: HOMETIME
Shop online
Save $36 per case for the 2019 Syrah
Creekside, October 6, 2020
2019 SYRAH #CROWDPLEASER #AWARDWINNER
9 months of delicate French barrel ageing
Black fruits and black pepper, along with a pleasing meaty, charcuterie spice
Full body with soft with rounded mouthfeel
The tannin acts as a prop to the delightful length of this iconic
Niagara Syrah (one steamboat, two steamboats).
Pre-Release Price ONLY $12.95 per bottle
Enter coupon code: HOMETIME
Shop online
Thanksgiving wine kit – order by Wednesday Oct. 9
Medovino Wines, October 5, 2020
Make ordering your 'pre-paired' case of wine is as easy as your Holiday Turkey Kit! Contact Monica at 416.894.1206
NEW RELEASE! Laura's Red 2017 – SAVE $30

Creekside Estate Wineries, September 21, 2020
"Creekside's Laura's Red has been the winery's calling card since 1999." ~ John Szabo, MS
Another great wine to celebrate fall, fuzzy sweaters and family Thanksgivings. A blend of cabernet sauvignon, merlot, franc, petit verdot, malbec and syrah.
Only $120 for 6 bottles. Save $30 and free shipping. Enter coupon code: HOMETIME
2016 Umberto Cesari Liano decanter offer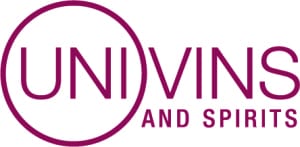 Univins et Spiritueux, September 21, 2020
Buy a case at $27.95/bottle and get a free decanter. Available while supplies last.
Please contact Darlene directly at 905 883 3580 or email demberley "at" univins.ca .
NEW RELEASE! 2019 Rosé Case Sale – ONLY $12.50 per bottle

Creekside Estate Wineries, August 22, 2020
Fresh I Bright I Dry
We think pink is fun to drink, especially on a hot summer afternoon, in the pool, at the dock, on a picnic…after Labour Day!!! In a pool after Labour Day!!
Our newest Rosé is a fiesta of fruits: strawberry, cherry, raspberry, watermelon and pink grapefruit, all twisting by the pool. Nicely soft and rounded in the mouth, backed with defining acidity. More, please – I'm just not sure if it's raspberry or strawberry.
Enter coupon code: HOMETIME
Umberto Cesari Liano down to $19.95/bottle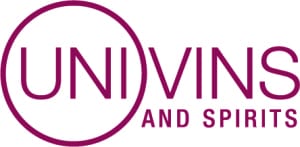 Univins et Spiritueux, August 20, 2020
We currently have the 2016 on promotion again, when 3 cases or more are purchased receive $100.00 off per case, regularly $335.40, now $235.40.
That's a significant savings, down to $19.95/bottle when it normally sells for $27.95/bottle. Please contact Darlene directly at 905 883 3580 or email demberley "at" univins.ca .
2016 Bulletin Shiraz now $9.95 a bottle
Trajectory Beverage Partners, August 19, 2020
We're clearing the 2016 Bulletin Shiraz vintage out to make room for more offerings. 52 cases remain, normally $14.95 a bottle, now $9.95 a bottle, $5 dollar saving! Please contact Teresa to order. 750 ml bottles, 12 to a case. Must order a full case as this is an import.
Bachelder Bin-Ends
Bachelder Wines
An offering of bin-ends when visits to the Bat Cave are not possible.
Special deal for members

Creekside Winery
Door to door service free with a 6+ bottle order. Enter the code BURLINGTON for free delivery.
Free Shipping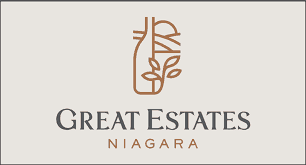 Great Estates Niagara
Wine Rack will deliver wine to customers, with free shipping on all orders of 6 bottles or more, or curbside pick up. Order from Great Estates Niagara.
Summer deals
Hobbs & Co
This "Summer Ready" case offers both cool, crisp whites and BBQ friendly, flavourful reds. $201.66 per case (12 x 750mL) + HST, Dep, S&H*
Locker Room Lager from Postgame Brewing available, a great add-on to your wine order, also delivered right to your door! $66.24 (24 x 473 mL CANS) plus HST / Dep / S&H*
Summer-Ready Case | Locker Room Lager | April List (PDF)
Fan Favorites Special Offer Online & in store, for a limited time!

Kacaba Winery
Plus, enjoy free shipping on orders of 12 or more bottles, use promo code FREESHIP
Father's Day
Medovino Imports, June 2020
FATHER'S DAY is this weekend, place your order by Wednesday June 18th 10am to give your Special Guy (or self-gift!) a case of wine (complementary delivery within the GTA) Includes an Italian Super Tuscan Promotion.
Curbside Pickup
Peninsula Ridge Winery
Free Home Delivery &Curbside Pick-UpFor a limited time, we are offering free shipping on full case wine orders (12 bottles), for Ontario residents. We are happy to mix and match any way you would like to make up your full case, or you can order a full case of your favourite varietal! Website
Introducing the Domaine Queylus Signature series…

Domaine Queylus
Bringing the restaurant experience to you. For a limited time, purchase a case of our restaurant only wines! Available to Ontario residents only.
Kindly remember while our retail shop is closed during the COVID-19 period, to please use the promo code "care" for free shipping on all orders on our website.
Website
Deals
Select WinesThe Essentials Bundle
Discovery Pack: Spring Mix
Red Lovers Value Pack
Go Local
Discovery Pack: Italian FeatureSelect Wines Consignment List 2019
March Madness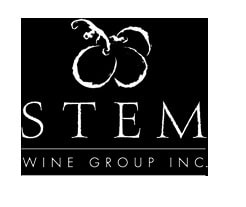 Stem Wine Group
Discounts. Only valid for the month of March. While quantities last. Sold only by the case.